The start
The start of each cultivation is very critical. Especially at the start of a new greenhouse project, where much new high-tech equipment is implemented, it is extremely important to start the cultivation with an experienced grower, who transfer is knowledge of how to run, manage and control a high-tech greenhouse in the first half year of the first cultivation.
After this first six months this grower will stay available on remote distance by means of on-line support.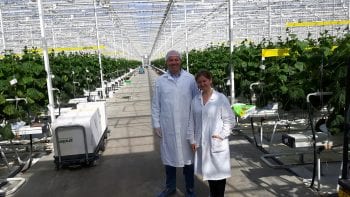 If required he will temporarily visit the greenhouse to check and consult the grower on location.
View projects